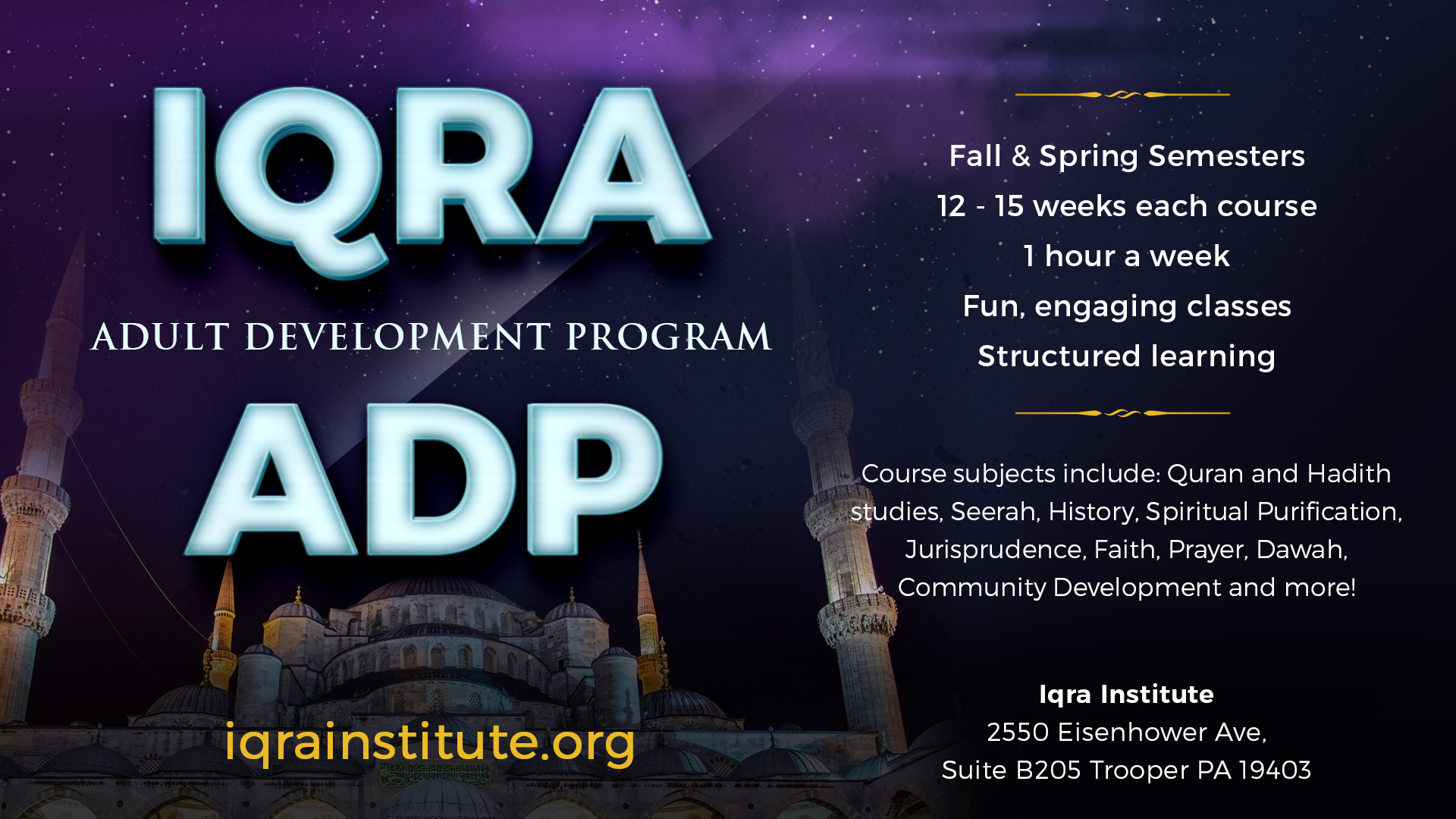 Event details
February 18, 2020
7:00 pm - 8:30 pm
2490 General Armistead Ave., Suite 304, West Norriton, PA 19403
(484) 928-0475
Each year we struggle to find ways to prepare for Ramadan.  This semester IQRA ADP is offering Tafsir of the last 10 Surahs of the Quran.  In a 10 week intensive we will be going over Tafseer  Asbab Al-Nuzul and Al Jalalayn to help give us a better insight in to these Surahs. The tafasir will give us a better understanding of the context each of these Surahs were revealed in along with in depth analysis of the meaning of the Surah.  Since much of Makki Quran was very powerful in very few words, these last 10 surahs are packed with hidden gems.
The course will be taught by
Mufti Niaz Hannan
and will be ending in time for Ramadan.
Tuition: $100
Course Schedule
| | | |
| --- | --- | --- |
| Week | Date | Topic |
| 1 | 2/11/20 | Fil |
| 2 | 2/18/20 | Quraish |
| 3 | 2/25/20 | Maun |
| 4 | 3/3/20 | Kauthar |
| 5 | 3/10/20 | Kafirun |
| 6 | 3/17/20 | Nasr |
| 7 | 3/24/20 | Masad |
| 8 | 3/31/20 | Ikhlas |
| 9 | 4/7/20 | Falaq |
| 10 | 4/14/20 | Nas |
| 11 | 21-Apr | Final |