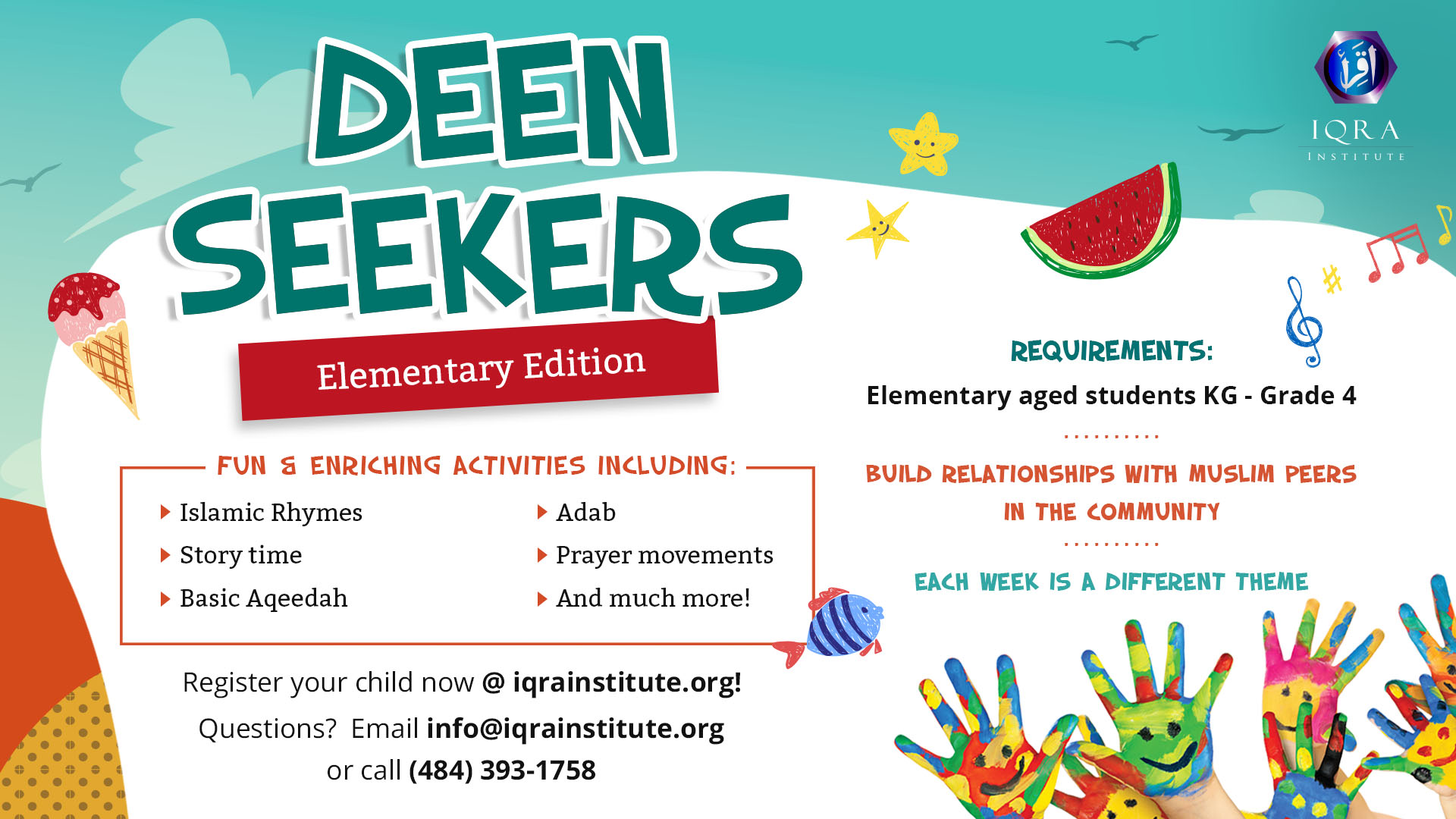 Event details
February 16, 2019
2:00 pm - 3:00 pm
2550 Eisenhower Ave, Suite B-205, Trooper PA 19403
(484) 928-0475
Would you like your children to engage with other peers in the community?  Do you want them to learn Islamic principals in a fun, non judgmental way?
Deen Seekers Elementary edition is geared towards the student and family of those that go to a public or secular private school.  Each week there is a general Islamic theme where the children will learn about their Deen in practice.  Students will be engaged in the topic as well as interact with their peers.  Our aim is to facilitate a love for our Deen in our children.
Teachers: Husband and Wife team Sr. and Br. Tariq Selim
Duration: 11 weeks
Dates: February 9th – April 20th, Saturdays 2:00 – 3:00 PM
Ages: Elementary aged students (Kindergarten – Grade 4)
Cost: $125
Sibling Discount: 10% off each additional sibling
Weekly themes to be covered in this session:
Anger
Lying
Family
Jealousy
Friendship
Keeping promises
Helping others
Knowledge
Allah's love
Surat el Fil / Birth of the Prophet (as it happened that year)
Kindness to Animals and being good to the environment
Salat and speak about Ramadan.