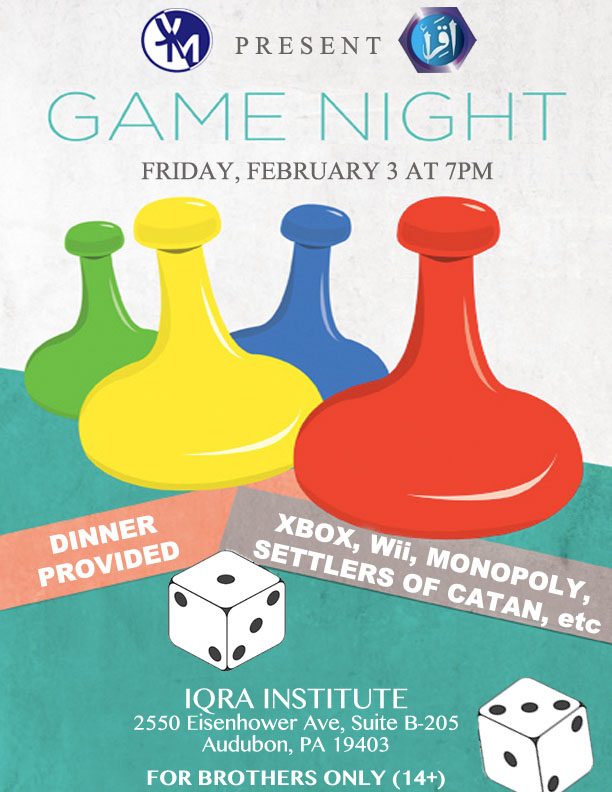 Event details
Saturday | December 31, 1969
All Day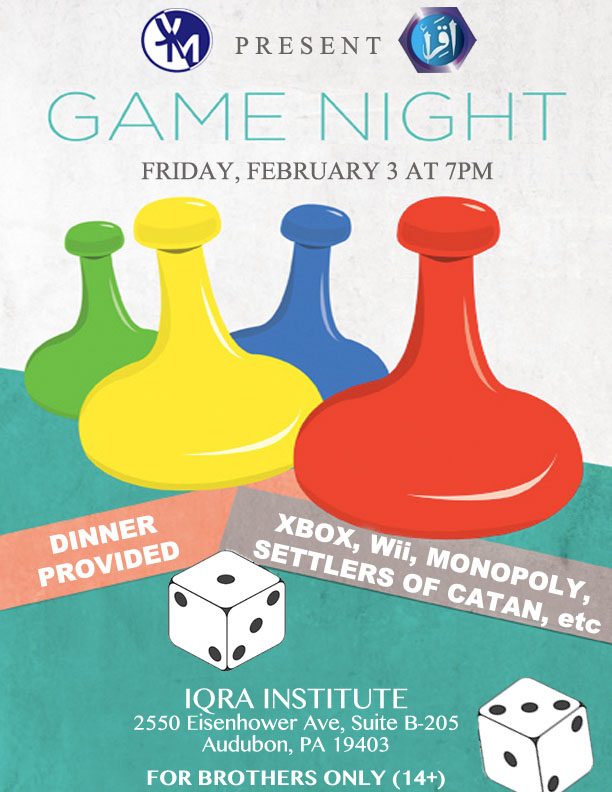 Event Summary
Come join YM and IQRA for game night. It's going to be a fun and relaxing night with many board and video games. The purpose of this night is to develop a sense of brotherhood and just hangout and have fun. There will be various game consoles and many other board games to play. If you want to bring your own games also, feel free.
A safe, judgement free environment welcoming all brothers.  This is the 1st planned game night of monthly events.  Sign up is required since we will be providing food for the event.
Location: IQRA Institute
2550 Eisenhower Ave, Suite B205
Trooper, PA 19403
RSVP Below!