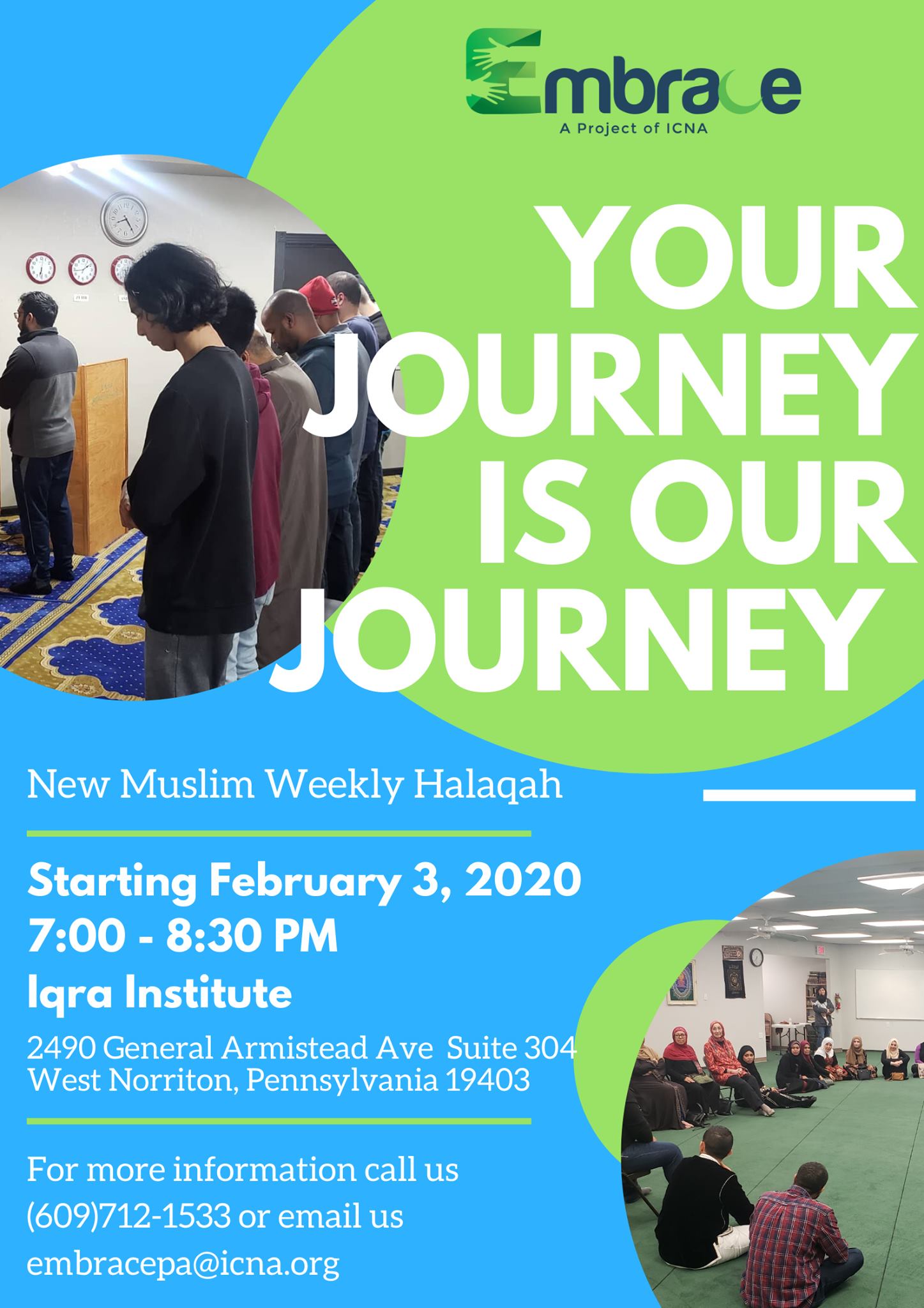 Event details
February 3, 2020
7:00 pm - 8:30 pm
2490 General Armistead Ave, Suite 304, West Norriton, PA 19403
609-712-1533
A weekly gathering that will enable us to not only learn and pray together but also have the opportunity get to know one another and build a sense of community (family) among ourselves, bithnillah.
Join at any time!
Further questions or concerns please feel free to contact us at 609-712-1533
or email us embracepa@icna.org
We look forward on meeting you and establishing lifelong relationships with our Revert/Convert PA community, in shaa Allah.