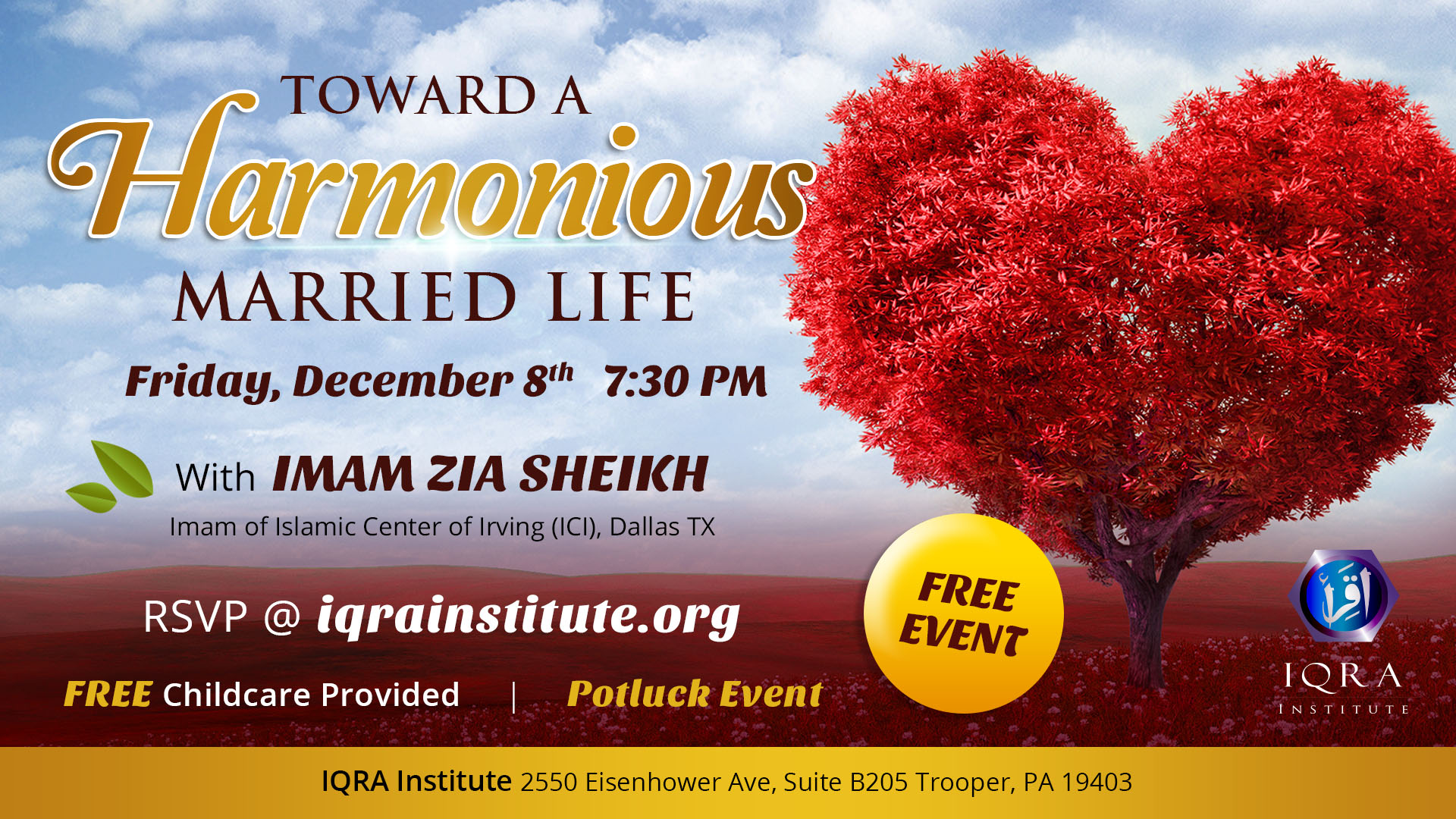 Event details
December 8, 2017
7:30 pm - 10:00 pm
2550 Eisenhower Ave, Suite B205, Trooper PA 19403
484-928-0475
Join us for an evening lecture with Imam Zia Sheikh, Imam of the iconic ICI Masjid in Irving, TX.  Learn how we can continue to work towards a harmonious marriage based based on the teachings of our Prophet (pbuh).
FREE Childcare provided.
Potluck dinner event.
About Imam Zia:
Imam Zia is the author of "Islam:Silencing the Critics", a groundbreaking book about the top objections, accusations, and questions directed at the Islamic faith. You may order a copy from Createspace, a division of Amazon, or from Amazon. He has recently authored another important book about relationships, called "Addressing the Taboos: Love, Marriage and Sex in Islam", which can be purchased from Amazon. Both books can be downloaded on Kindle.
You can download and listen to Imam Zia's lectures at http://imamzia.wordpress.com