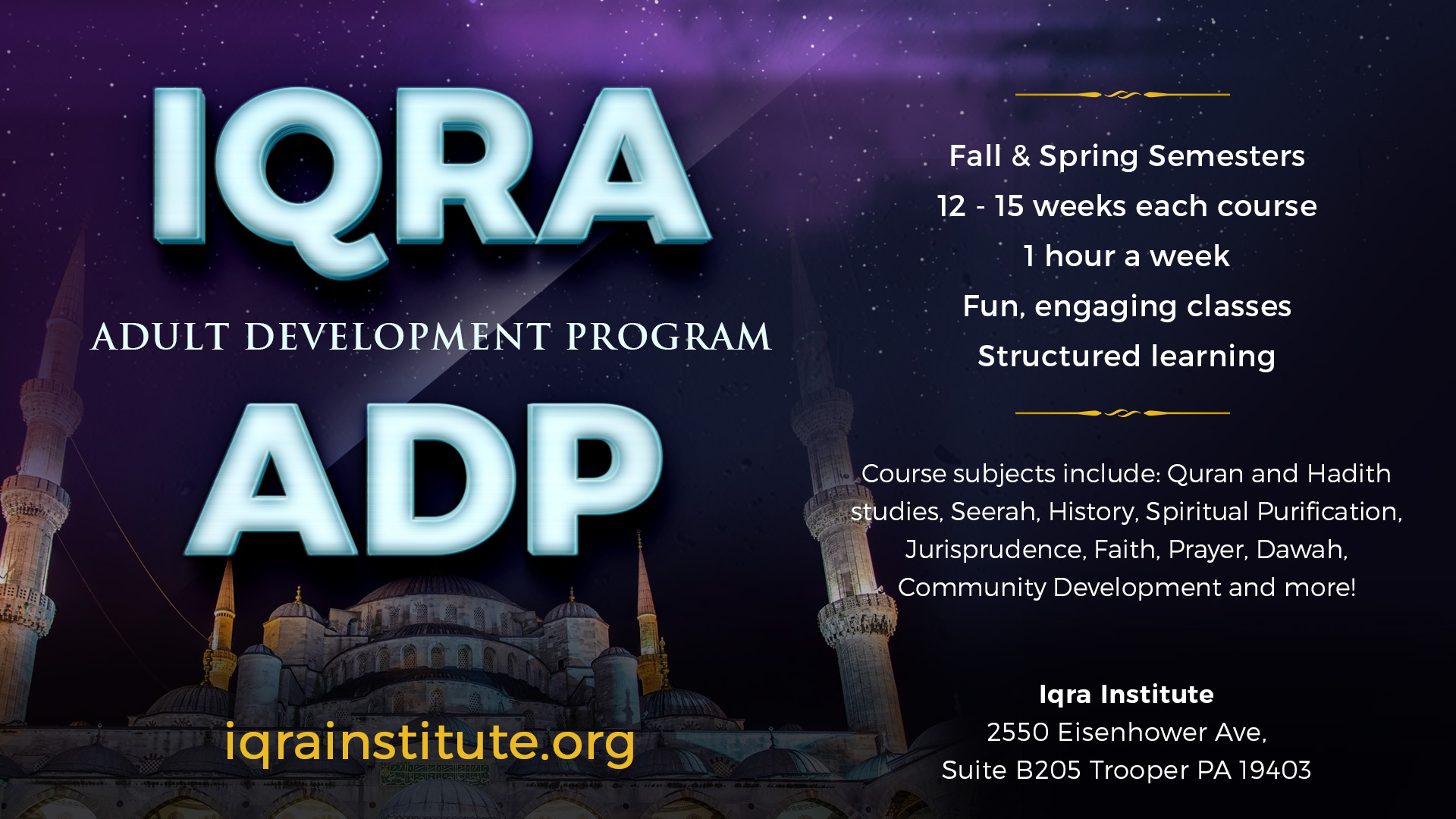 Event details
January 18, 2022
7:30 pm - 8:45 pm
2490 General Armistead Ave., Suite 304, West Norriton, PA 19403
IQRA ADP (Adult Development Program) is back and is happy to to host a course on the description of the Prophet ﷺ! Learn about the Prophet just in time for Ramadan!
This course will be a group read of the book "As Shamail al Muhammadiyya" by the famous scholar of Hadith, Imam at Tirmidhi. The book is the most famous and original instance of the shamail genre in hadith, narrating about the Prophet's ﷺ appearance, characteristics, habits, way of living, and so forth. Often referred to in English as a "Portrait of the Prophet," Shamail literature provides both an intellectual and spiritual glimpse at the Prophet ﷺ,
especially vital for those, such as us, after the generation of the sahabah who did not meet Himﷺ. The course will follow the style of a traditional Hadith Sam'a, with an emphasis on a complete reading and transmission of the Hadith collection, with commentary and discussion centered on emulating and translating Prophetic characteristics to our present context.
Required Text: Shamail Muhammadiyya – Author: Abu 'Isa at Tirmidhi
First class is FREE!
Beginning January 18th to March 29
Tuesday's 7:30 pm to 8:45 pm
Taught By: Ustadh Aamir Ali
Tuition: $149