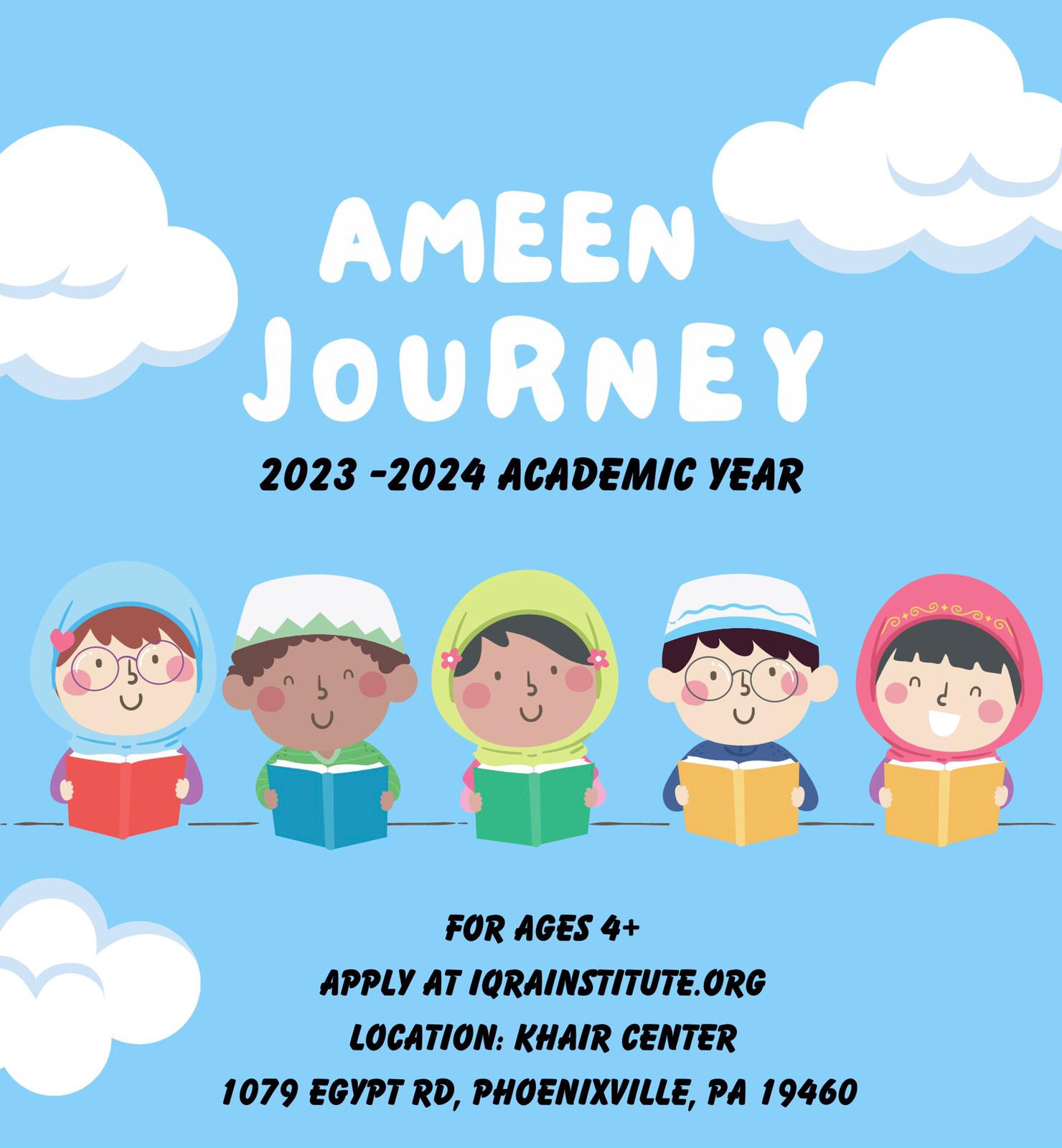 Event details
November 21, 2023
5:30 pm - 6:30 pm
1079 Egypt Road, Phoenixville PA 19460
This program is a great introduction to reading the Quran with correct pronounciation.  We offer multiple tracks based on the students current ability.  This is a daily program and is for students that are able to commit to a daily schedule during the week.
Goals/Objectives
To identify, pronounce, and read the arabic letters
To learn and apply the rules of tajweed
To be able to read the quran with fluency
To read the Quran cover to cover
Increase the love of the Quran
Ability to correct your own mistakes while reciting the Quran
Frequency
M-F 5:30 – 6:30 PM
Program Start/End
September 5th, 2023 – June 7th, 2024
Tuition & Fees
Application & Book Fee: $100
Tuition: $1650 / year
Ages
4.5 – 15 years old
Levels/tracks
Beginner: Unable to identify letters, complete beginner
Intermediate: Completed Qaida/Noorani, plus reading 30th Juz of the Quran
Fluent: Ability to read Quran with fluency
Taught by Imam Mohamed Patel
My name is Imam Mohamed Patel.  I was born in Zambia and moved to the UK at the age of 14. I have lived in London ever since where I completed my education at Newham College of Technology, East Ham, London earning a BTEC National Certificate in Electrical Engineering. After which I pursued my Hifdh Education from Darul Uloom Al Arabiya Al Islamiya, Holcombe, England.  Previous to joining IQRA, I taught Hifdh at Madressah Al Hidaya, in Iiford London.  A program I developed and headed for the past 6 years.  I hope to use my 15+ years of  Hifdh experience and apply my expertise in the Academy Hifdh Programs to help develop a love and respect for the Qur'an and its study. in sha Allah.  I am happily married with four amazing children Alhumdulilah and am excited to join the Iqra community.