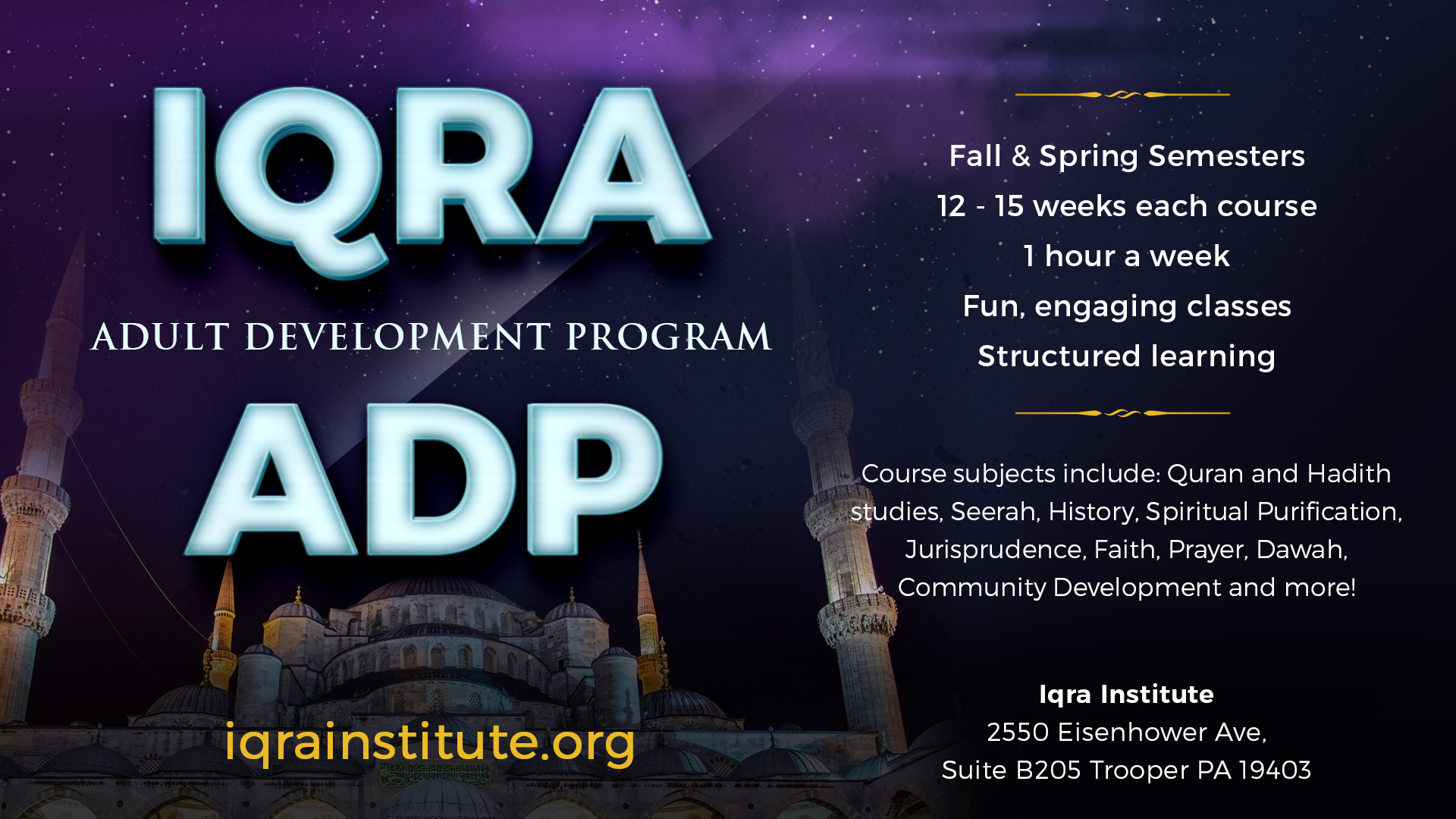 Event details
Tuesday | September 22, 2020
7:30 pm - 9:00 pm
Zoom Meeting Room
Course Summary
True spirituality is living Prophetic guidance, with excellence. Imam Ghazali's Beginning of Guidance outlines how a believer should practically live Prophetic guidance– day to day, from waking to sleep.  The text also outlines how to avoid sin and how to fulfill the rights of others with excellence—two other keys to living guidance.
Course Details
Imam Ghazali's Beginning of Guidance is an inspiring text which outlines the fundamentals of seeking knowledge and implementing it in a Muslim's everyday life.
A clear description of the Prophet's day (peace & blessings be upon him) is given, in practical and clear detail. This allows the student to bring the sunna into their life—from waking to sleep; making best use of their time; avoiding sin; and fulfilling the rights of others.
Imam Ghazali argues that just as there is an end to this noble objective there is also a beginning to it, which must be made firm to achieve success. This is one of Imam Ghazali's final works, it embodies a lifetime of learning, experience,and spirituality.
The three sections of this book are on obedience, refraining from disobedience, and the etiquette of companionship with the Creator and with creation.
Students will be asked to read ahead and take notes and participate in the discussion in class on how the words of Imam Ghazali can be implemented in our daily lives.
Tuition: $149
Financial Aid is available.
September 22nd, 2020 – December 8th 2020
1st Class is FREE!
Instructor: Mufti Niaz Hannan
Location: Virtual, Zoom Meeting
About Mufti Nian Hannan:
Mufti Niaz Hannan is the Imam and Religious Director at ICSJ (Islamic Center of South Jersey) in Palmyra, NJ. Shaykh Hannan studied in the UK at Madinatul-Uloom Al-Islamiya and graduated as a 'Ālim in the Islamic Sciences from Jamiatul Ilm Wal Huda. He completed a MA in Islamic Studies from the Markfield Institute of Higher Education (MIHE) and attended the Cambridge Muslim College, where he completed a Diploma in Contextual Islamic Studies in Leadership.
About IQRA ADP Program:
The IQRA ADP in Islamic Studies is a comprehensive program, held weekly on topics that covers the crucial beliefs, jurisprudence and sciences of Islam as well as the reading.  The IQRA ADP Program is semester based with Fall and Spring Semesters.
The IQRA ADP curriculum covers many important and valuable facets of Islam including: Quran and Hadith studies, Seerah & History (Tareekh), Spiritual Purification (Tazkiyah), Jurisprudence (Fiqh), Faith (Aqeedah), Prayer (Salah), Propagation (Dawah) and community development (Tarbiyah).  The IQRA ADP curriculum is unique and specifically developed for the American Muslim living in the 21st century while adhering to the everlasting Quran and the Prophetic methodologies.