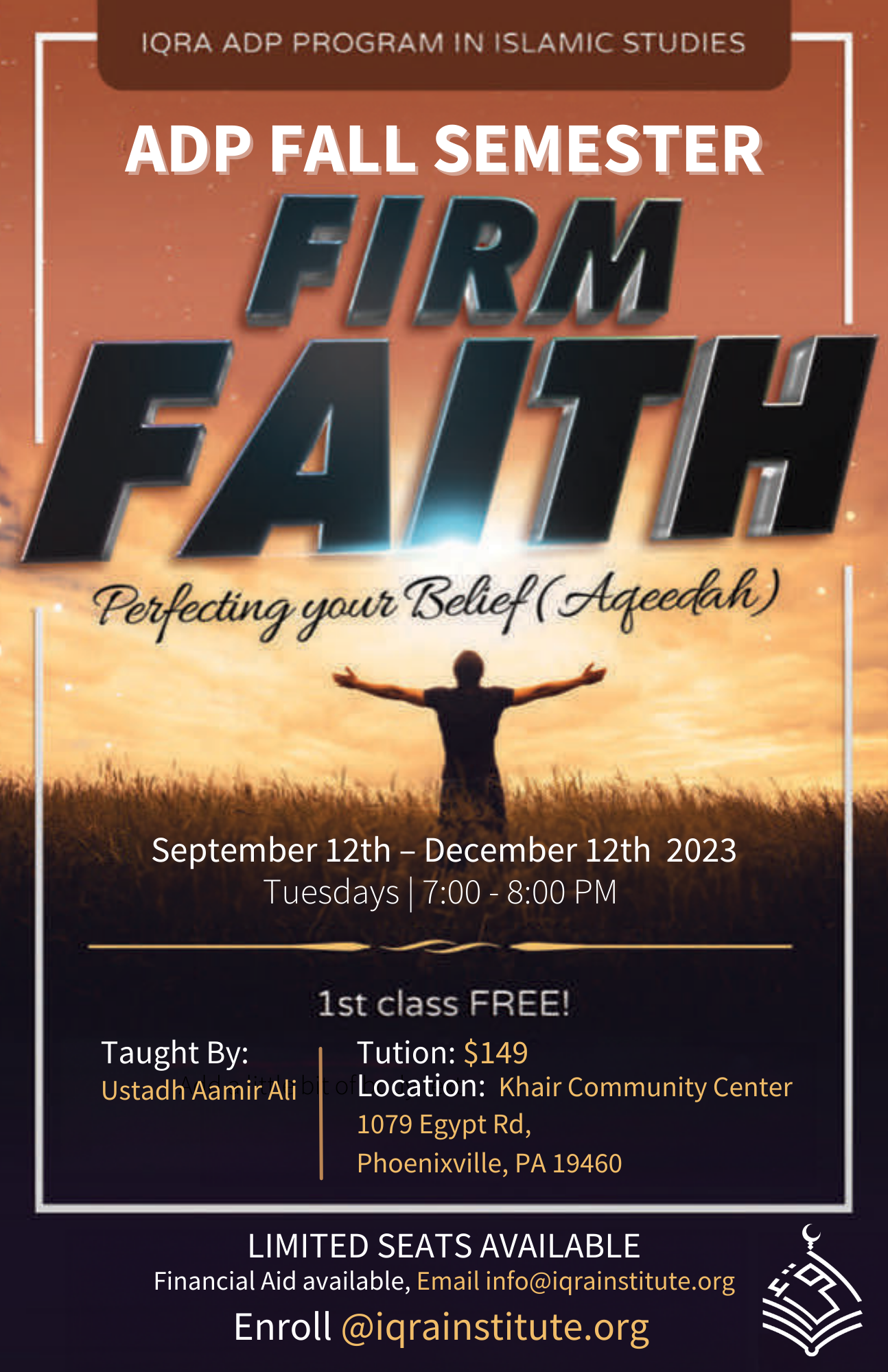 Event details
November 21, 2023
7:00 pm - 8:00 pm
Khair Community Center, 1079 Egypt Road, Phoenixville PA 19460
Course Summary
What Muslims believe, why, and how it applies to your life.
In this course we will: explore the essential beliefs of Islam that every Muslim must know and believe to be Muslim, and present proofs (Qur'anic and otherwise) for those beliefs. Through extensive discussion, this class will go beyond academic concepts and explore how those beliefs impact you – your relationship to God, yourself, and the world around you. Lastly, we will respond to some of the most pressing questions which challenge a Muslim's faith – such as the existence of God, the omnipotence paradox, the 'why' behind challenging rules and situations (such as those regarding prayer, relationships, gender differences, political situations, etc.), to lead to the conclusion that "Islam is true."
Kitab Usul ad-Din (Treatise on the Foundations of the Religion) – Shaykh (Shehu) Uthman dan Fodio
And Supplemental Readings
Tuition: $149
Financial Aid is available.
September 12th, 2023 – December 121h, 2023
1st Class is FREE!  Taught by Ustadh Aamir Ali