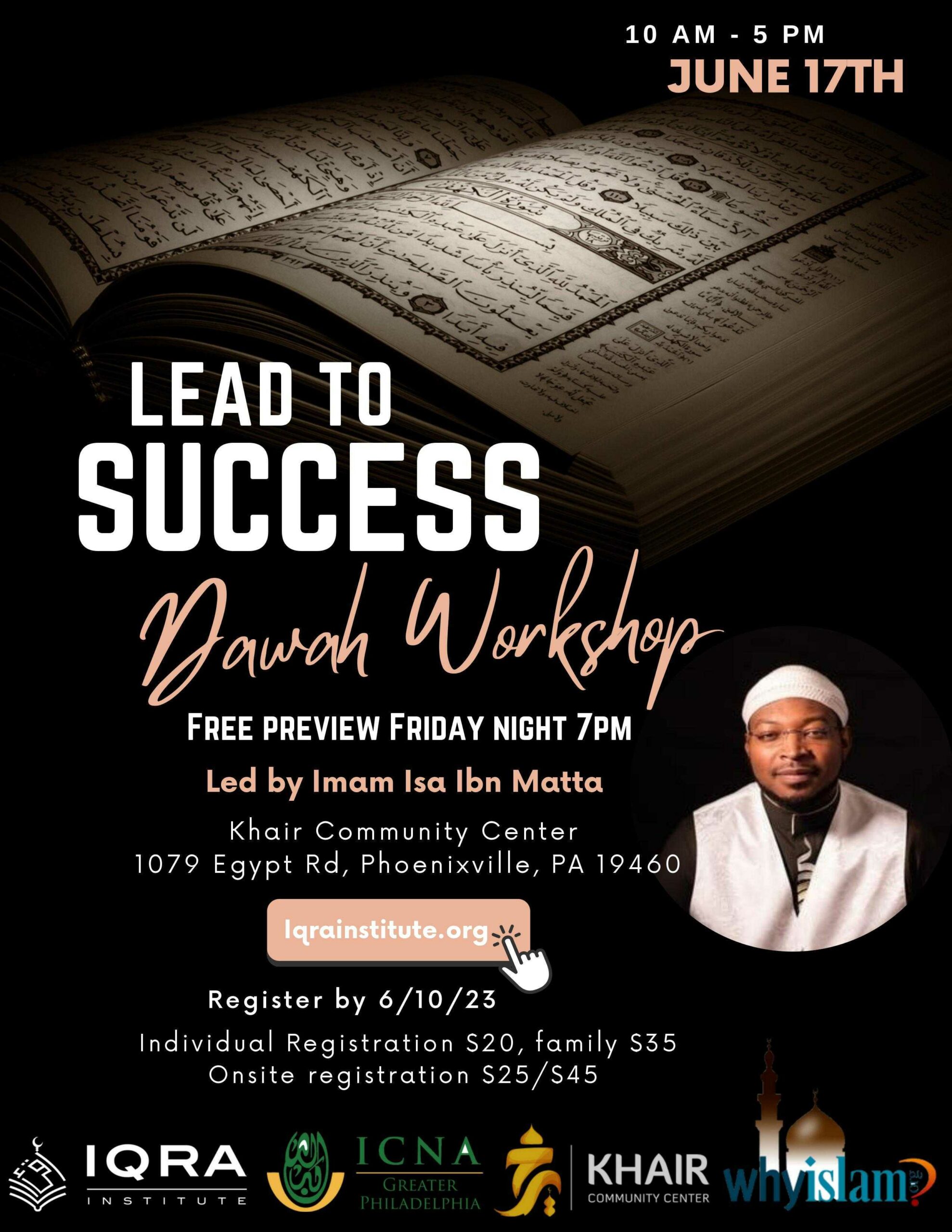 Event details
June 16, 2023
7:00 pm - 8:00 pm
Khair Community Center, 1079 Egypt Road, Phoenixville PA 19460
Join us for a full day workship with reknown Imam Isa Ibn Matta.  Discover the key principles and strategies to excel in conveying the message of Islam effectively.
Free Friday: 7 PM
Saturday: 10 AM – 5 PM
About Imam Isa Ibn Mattaa:
Through the bounty of Allāh, Ust. Isa embraced Islām in 2013. Since then he has had the honor to study with over a dozen Shuyūkh, ranging from such esteemed places of knowledge such as the University of Madinah, Azhar University, Morocco, Pakistan, India, and Palestine.
He now teaches and leads youth programs on the east coast as well as for AHI at various masaajid and schools in the US. Prior to Islam, Ust. Isa's secular studies include: Psychology, Philosophy, Communications, English, Arts, Project Management Professionalism, and certifications in Mental Health. Ust. Isa has been blessed to study and complete some ijaazaat in the Holy Qur'an, Arabic, Qira'aat, Tafsir, Taareekh, 'Aqeedah, and Tajweed.