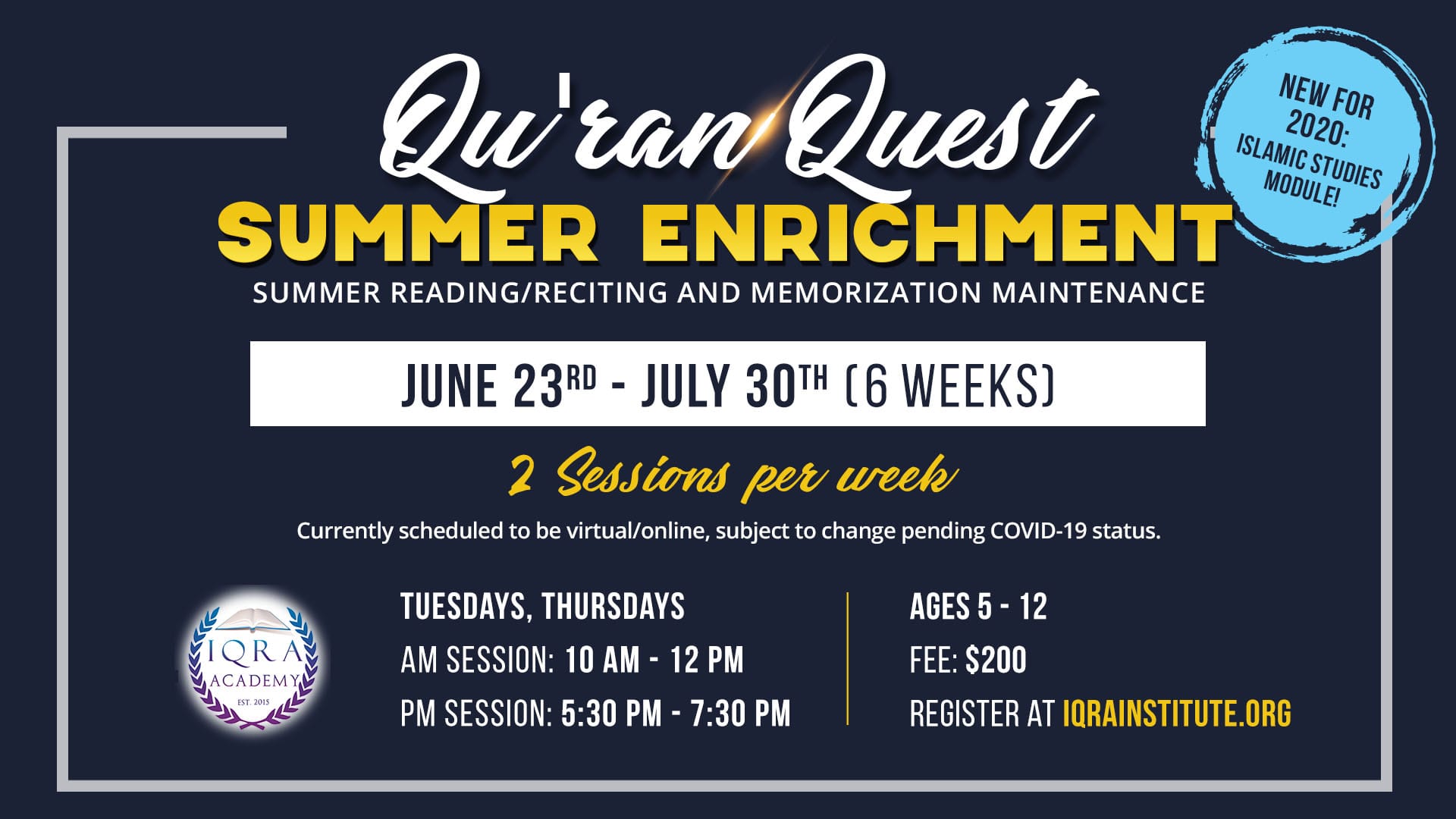 Event details
June 30, 2020
10:00 am - 12:00 pm
2490 General Armistead Ave., Suite 304, West Norriton, PA 19403
484-393-1758
It's back!  Does your child have a summer plan to maintain their Qu'ran reading, memorization proficiency?  Don't let the summer go by without proper revision and review!  IQRA Academy is hosting a summer program to ensure their hard work during the year doesn't get weaker or lost.  Taught by qualified, trained teachers in the Qu'ran.
New this year!  Islamic studies module, custom tailored Islamic studies curriculum will be incorporated.
Please note:  Currently program is scheduled to be remote/virtual, however is subject to change based on the COVID-19 status in the summer.
Program Lead Teachers: Sr. Gehan Taha,  Sr. Heeba Malik
Ages: 5-12
Duration: 6 Weeks, June 23th – July 30th
Select 2 sessions per week
Tuesdays and Thursdays
AM Session: 10 AM – 12 PM
PM Session: 5:30 PM – 7:30 PM
Fee: $200