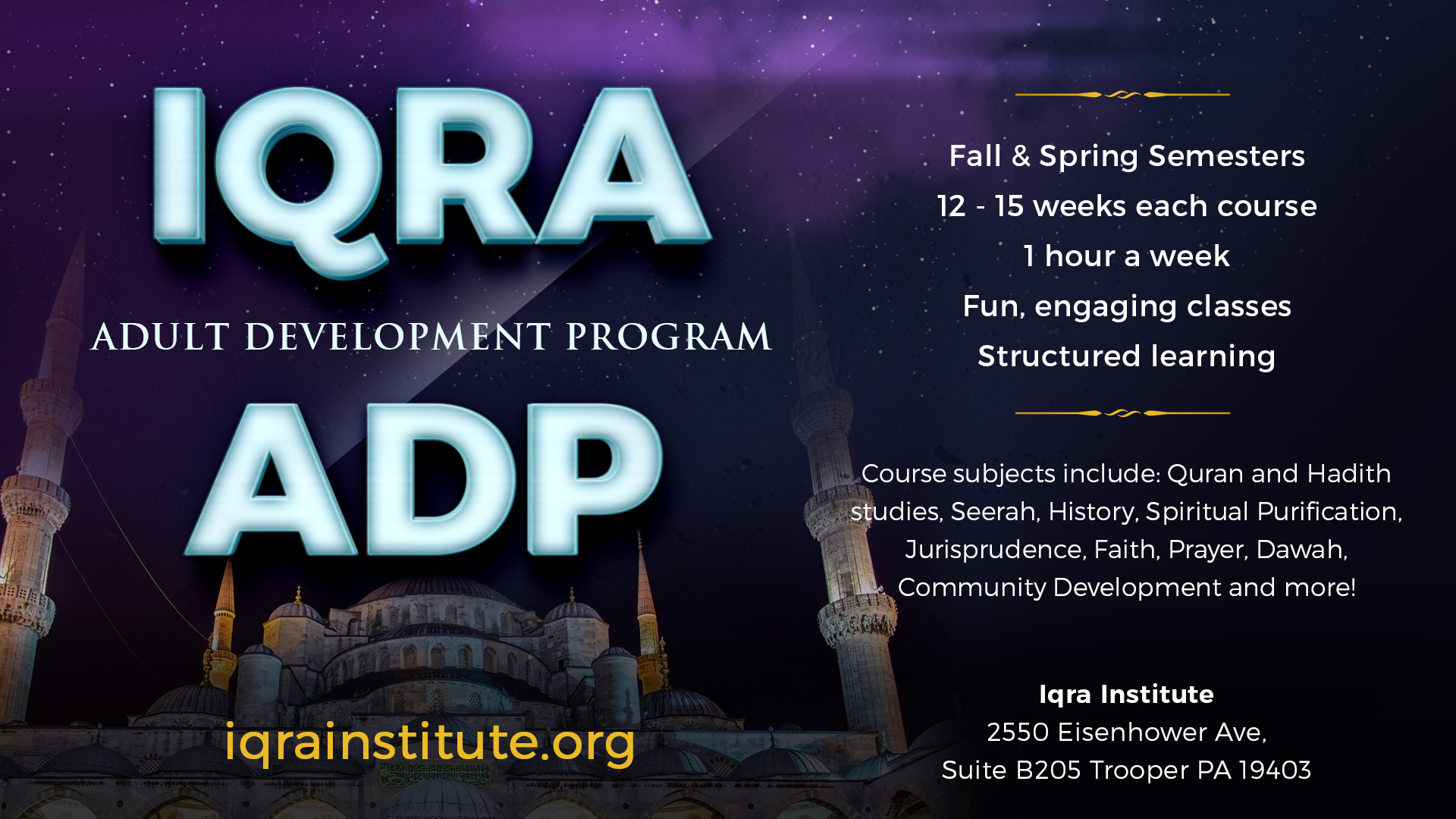 Event details
Sunday | September 20, 2020
10:30 am - 11:45 am
Zoom Meeting
484-928-0475
All new for ADP, begin to understand the Quran with this 12 week program!
Course Overview
The purpose of this course is to go over basic Nahw and vocabulary to be
able to start understanding the Quran. Only prerequisite is to be able to
read Arabic. We will start from the very basic and build up.
Course Policy
Students are responsible for ensuring that they are on the class email list
Assignment submissions should through google classroom or by finishing
them online as applicable. Email submissions cannot be accepted.
Instructor: Bilal Baqai
Required Text: Arabic With Husna Book 1 (Book will be provided)
Tuition: $199
Book Fee: $30
Method of Instruction: Zoom/Google Classrooms
Course Schedule
| | |
| --- | --- |
| Date | Topic |
| September 20 | Introduction to Isms |
| September 27 | Status of an Ism |
| October 4 | Muslim Chart |
| October 11 | Flexibility |
| October 18 | Number |
| October 25 | Plural |
| November 1 | Sentence Practice |
| November 8 | Gender |
| November 15 | Fake Feminie |
| November 22 | NO CLASS |
| November 29 | Type |
| December 6 | Review |
| December 13 | Final Exam |