Application for admissions for the 2023-2024 academic year is is closed and we are only accepting applications for the waitlist.  Please apply separately for each child applying.
In order to get on the waitlist you must apply and pay the application fee.  We will contact you as soon as a space opens up, inshaAllah.
Tuition & Fees:
Pre-Kindergarten: $8,250 / year (4 years and up only)
Kindergarten – Grade 8: $6,050 / year
Before and after school care: $1,700 / year
Sibling discount: 5% off 2nd child, 10% off 3 or more children. (Tuition only)
Fees: Activity: $600, Supply: $250, Technology: $200, Application: $75
Payment can be made in one lump sum, or in 10 monthly installments.
School Hours:
Core School Hours: 8:30 AM – 3:00 PM
Before Care: Drop off from 8:00 AM  | After Care: Until 5:00 PM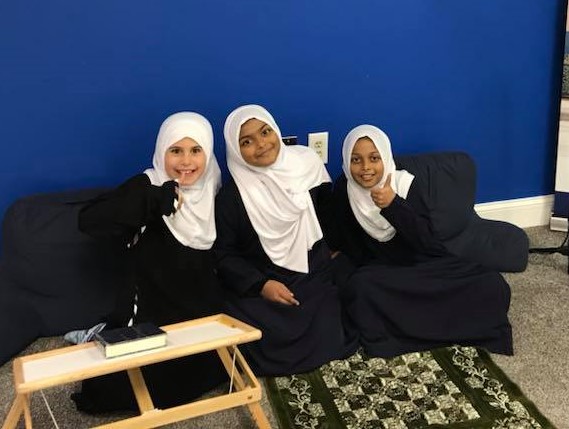 The Application Process:
Parent fills out initial application online.  Form is below. One application per child.
IQRA Academy staff reviews application and schedules a Parent/student tour and an admissions interview with the Director.
Parent is given a more detailed application to fill out.  Letters of recommendations, transcripts are requested (if applicable).
Parent is notified of decision.
Parent must apply and be accepted into PALCS.
Final acceptance is given once proof of cyber school acceptance is received.
We welcome you to apply below today!