According to Al-Ghazali, "knowledge exists potentially in the human soul like the seed in the soil; by learning the potential becomes actual."  After-school Quran & Islamic studies programs have been a vital part of Muslim education throughout history.
Program Goals
To preserve and protect the faith of our children and give them the opportunity to learn the essentials of Quran recitation, memorize, and Islamic education, thus training them to be our next generation of leaders of our Ummah.  The BEST alternative to full time Islamic school.
Admission Requirements
Boys/Girls ages 5-13 (Children age 4 will be consideration if seats available and child passes evaluation).  Enrollment is accepted all year round.
Program Details
Provide a fun, interactive Islamic learning environment, enabling the child to flourish based on his/her capabilities and personality.
Develop proper character (Tarbiyah) for the child.
Enable the student to recite and memorize the Quran, utilizing traditional methods paired with modern technology.
Help build the child's Muslim identity.
Fun, structured, and accountability based approach ensures child progresses and retains information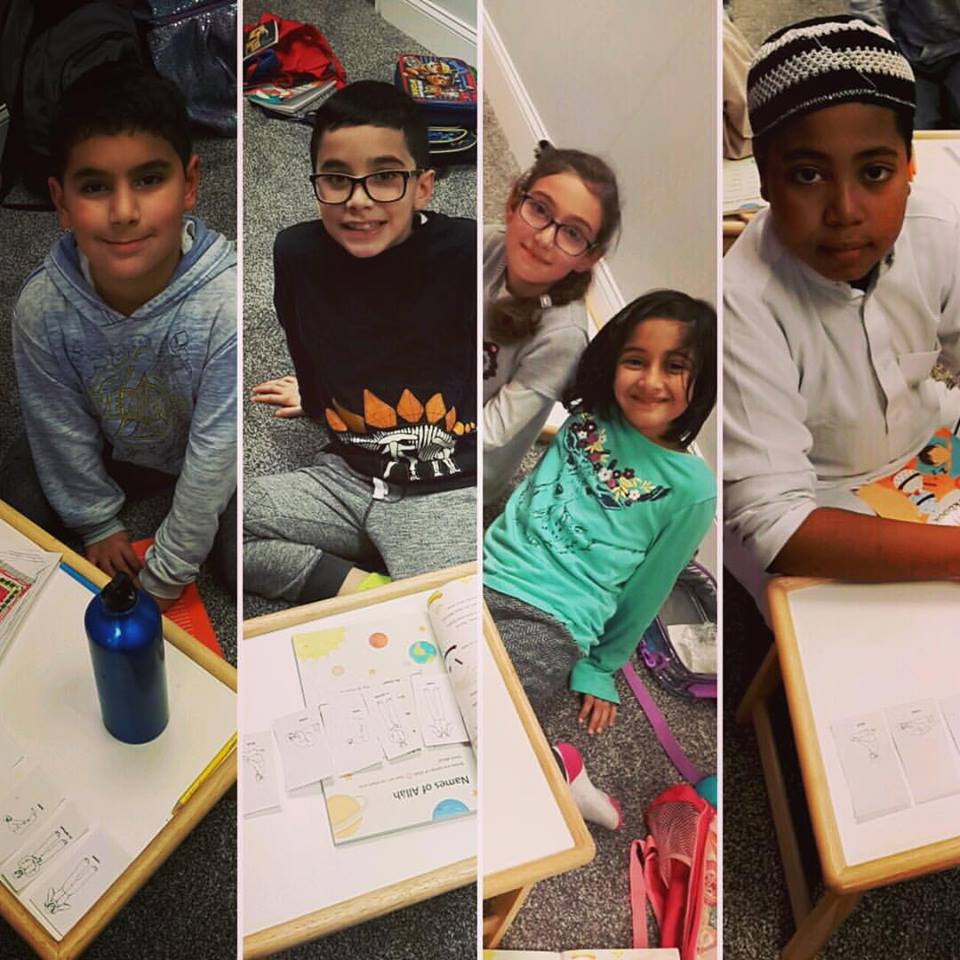 Curriculum Details
Basic Arabic/Quran/Hifdh

Reading and Surah memorization
Tajweed rules will be taught.
Dua memorization
Islamic Studies
Course books provided by Safar Publications, a new, fun, fully illustrated book series which covers the below
Akhlaaq wal Aadaab (Morals and Manners)
Aqeedah (Islamic Beliefs)
Ahadeeth – Hadith Words and Deeds of the Prophet Muhammad's (pbuh) Sunnah
Fiqh (Salah, Wudu, Cleanliness etc) (Hanafi)
Islamic History
Additional Details
Playtime and breaks for all students
Activities: Monthly guest speakers talking about special topics, monthly fun night, quarterly field trips, guest speakers talking about special topics, qirat competition
By completing this program in its entirety, the student shall have a strong grasp on reading the Quran, have memorized the 30th Juz' plus selected Surah's in the Quraan set by the Hifdh curriculum, memorized Dua, as well as Islamic fundamental knowledge, including salat, Islamic history, Islamic etiquette, and basic Fiqh.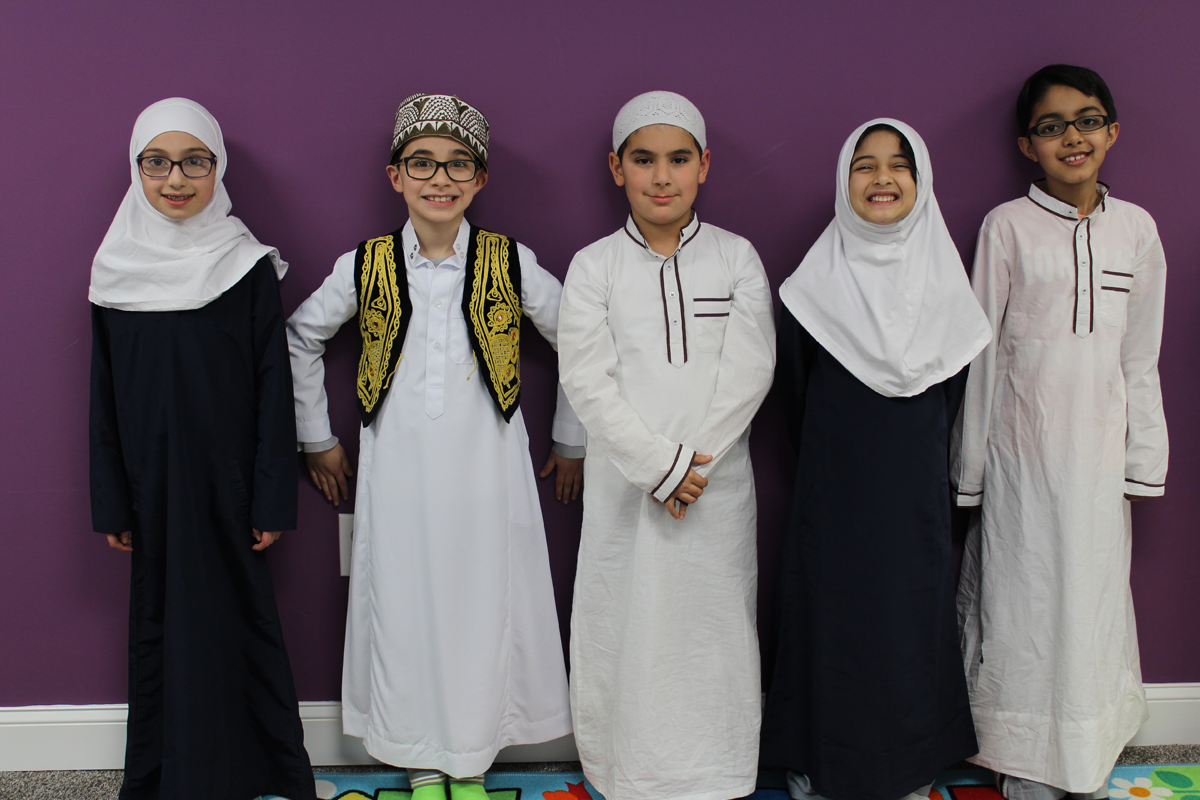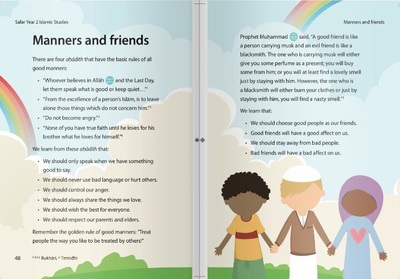 Tuition: $150/month.  10% Discount given for each additional sibling(s).
Non-refundable enrollment fee: Early registration: $50, After August 1st: $100

Supply/Activity fee: $75
Financial Aid is available.
Academic Calendar: September – May
Class days/times: M, W, Th – 5:30 PM – 7:30 PM.
Check out our Teachers page to read more about our Academy teachers!
IQRA PTO
The IQRA Academy Parent Teacher Organization organizes social events for the students on a regular basis throughout the year.  From bake sales, field trips, pizza nights, and organizing graduation, the IQRA PTO provides a tremendous benefit to the program.  If you are interested in joining the PTO, please email pto@iqrainstitute.org
Too enroll your child in after school fill out below form!
Parent Testimonials:
"My children have been attending Iqra Academy for five months now, and I have already started to notice a significant difference in them. As a mother I struggle to give them a clear understanding of Islam that will allow them to accept and love their religion in a country where Muslims are a minority. Iqra Academy helped me do that.
It brought me great joy when my nine year old daughter, who used to always worry about wearing the head scarf (hijab) and refused to wear concealing clothes, asked me to buy her a hijab so she can be ready to wear it when she decides to. My seven and six year old sons, who used to complain about getting up to pray, now hurry to pray with us even if they are tired and in bed.
Before, it was always a challenge to get my children to memorize and read Quran with me. However, now, not only do they agree to recite Quran , but they are also interested about the meanings of the Quran verses. Our children need more Muslim role models in their lives, and Iqra Academy is the place to find them. I am proud of Iqra' s staff and of their devotion to teaching my children to love and practice their religion. Jazzakumu Allahu Khairan Iqra Academy."
- IQRA Academy Parent
"My son attended Sunday School since the age of 4. He has grown so much in the last 5 months at the Academy, more than he did in those early years. The teachers love what they do- and that makes a big difference. Our children cannot be taught the way we or our parents were taught. Iqra realizes that and has made the classes fun and engaging, grabbing the childrens attention. We would never go back to a sunday school environment again. The 3 days a week is such a big benefit.
- IQRA Academy Parent