IQRA Academy Full-time students utilize Pennsylvania Leadership Charter School (PALCS) to provide academic instruction and curriculum.  PALCS provides state certified teachers through a virtual environment.  In addition, IQRA Academy provides teachers aids and certified teachers to work with your child directly, creating a unique learning environment.  Each student is equipped with a laptop/iPad, provided to the student.  For more information on the PALCS program and their process, please refer to the PALCS FAQ.
The PALCS curriculum follows the PA standards aligned system and meets or exceeds all Pennsylvania Core Standards. Materials are selected from multiple publishers: Glencoe, Harcourt, Holt, Houghton Mifflin, Macmillan/McGraw-Hill, Pearson/Prentice Hall, Scott Foresman and more. Students receive physical textbooks, storybooks and novels and, in many cases, access to the identical books online. Special kits are provided for the art and science courses. Additionally, the courses utilize the fullest extent of supplemental educational resources available on the Internet.
For more details on the PALCS curriculum you can visit their website by clicking here.
In addition the PALCS curriculum, IQRA Academy has incorporated the Wilsons Reading program, coding class, cooking and gardening clubs, and Muslim friendly social activities for the students.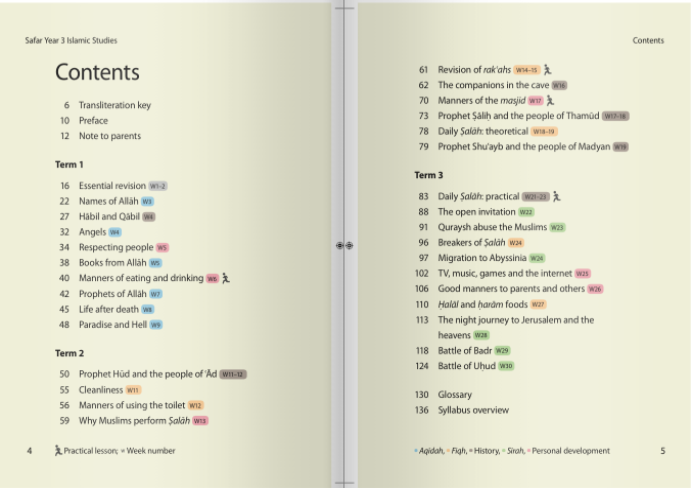 Our Islamic Studies and Quran/Arabic studies are integrated into the students daily learning schedule.
Curriculum objectives
Provide a fun, interactive Islamic learning environment, enabling the child to flourish based on his/her capabilities and personality.
Develop proper character (Tarbiyah) for the child.
Enable the student to recite and memorize the Quran, utilizing traditional methods paired with modern technology.
Help build the child's Muslim identity.
Fun, structured, and accountability based approach ensures child progresses and retains information
Basic Arabic/Quran/Hifdh  curriculim
Reading and Surah memorization
Tajweed rules will be taught.
Dua memorization
Islamic Studies curriculum
Course books provided by Safar Publications, a new, fun, fully illustrated book series which covers Morals and Manners, Islamic Beliefs, AHadith, Fiqh (Salah, Wudu, Cleanliness etc) (Hanafi), and Islamic History
Leadership
The Director of the Fulltime Program, Sr Elly Tonnon, is a Drexel University Graduate in Elementary Education and is a strong supporter of education, both on secular and Islamic levels.  More information about Elly can be found here.