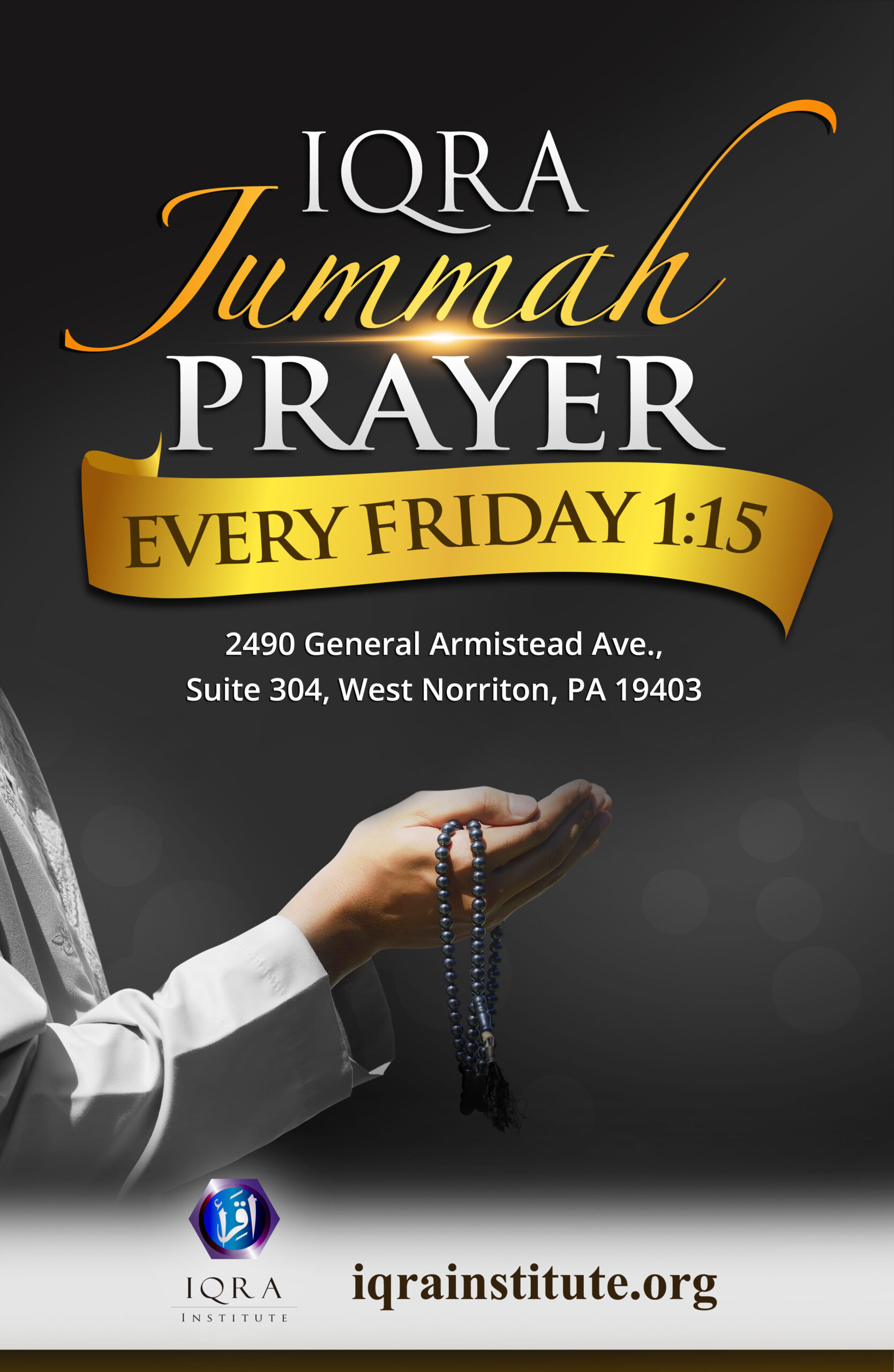 Event details
May 20, 2022
1:15 pm - 1:45 pm
2490 General Armistead Ave., Suite 304, West Norriton, PA 19403
Every Friday 1:15-1:45 year round.
"O you who believe! When the call is made for prayer on Friday, then hasten to the remembrance of Allah and leave off trading; that is better for you, if you know. And when the prayer is ended, then disperse in the land and seek of Allah's bounty, and remember Allah much, that ye may be successful." (Qur'an 62: 9-10)
Conveniently located right off of route 422 (Trooper Rd exit), ample parking is available.
Brothers, please use rear entrance.
Have Jummah announcement request?  Please fill out the below form and we will review for next Jummah!