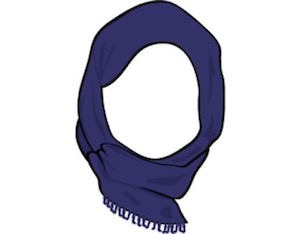 Sister Ayesha Sharif has been teaching for the past 14 years in Islamic school setting.  She joins IQRA Academy as the Lead QI (Quran/Islamic Studies) Teacher. Sr. Ayesha brings with her 14 years experience, Ijazah in Al-Nouraniyah from Sheikh Mohammad Farooq Al-Raee, Al-Furqan Center, Jeddah Saudi Arabia, as well as she has attained Ijazah of Hafs Qirat (Complete Quran Recitation) from Sheikh Uthman Khan of Jazariyyah College, Critical Loyalty, Toronto, Canada.  She holds a Bachelor of Science in Home Economics and a Diploma in Child Development, Early Childhood, Child Psychology from The College of Home Economics, Punjab University, as well as Certificates in Tajweed-Ul- Quran from Madrassa-tul-Banaat, Islamic Education from Al-Huda International Institute of Islamic Education for Women all located in Lahore, Pakistan, and Tajweed and Makharij Level 1,2,3 from Sheikh Gummah, Cairo Egypt.  
In Pakistan she worked as a Quran Teacher at The School for Contemporary and Islamic Learning (SCIL).  Upon coming to the United States she continued her work as a Quran teacher for grades Pre K- 6th grade at Iqra Academy of VA. From there she moved on and  worked as a Teachers Assistant in Montessori and Islamic Studies while teaching Quran at ILM Academy and Everest Academy in Texas. While in Texas she was an active community member lending her expertise by conducting Nouraniyah workshops for teachers from both schools, and teaching at ISGH Sunday school program.   After her move to Pennsylvania in 2014 she joined Villanova Academy for Honor Studies (VAHS) as a Teachers Assistant for Montessori and taught Quran in their after school Hifz Program. Still lending her free time to the study of the Quran at Norristown Masjid Sunday School, Peace Academy at Islamic Society of Greater Valley Forge(ISGVF), and volunteering online at Al-Huda International where she teaches WORLDWIDE! Ma Sha Allah.
Teaching the little ones is her passion and She enjoys working with them and helping them reach for their dreams through their education. Her intention while teaching Quran is not only giving the knowledge she knows  but she likes to impart Love of Allah and His words in little hearts. She believes our children are future of Muslim Ummah and Without love of Allah in their hearts its not possible to achieve the goals our Prophet left for us. She look forward working with your children in this position where she can  compliment her knowledge, skills, and experience, and she prays that Allah swt help and guide her to utilizes her Islamic knowledge and experience in the field of education to improve their lives.