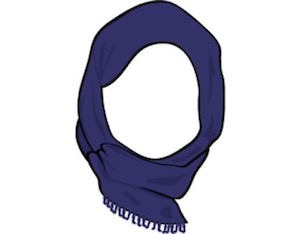 Sr Shamun Kabir believes all students are capable of learning and mastering at their own pace when given the accurate tools and atmosphere inshallah.  The majority of her earlier literature and research explore the role of cognitive theory on learning, and assessment and treatment strategies of childhood & adolescence disorders.
She has received her Bachelor's Degree with Honors in Psychology with minor in Special Education from State University of NY (Potsdam). She has also attended graduate school in SUNY Plattsburgh, NY where she majored in School Psychology.
Sr. Kabir was in the Potsdam Foundation Scholars Program and is a recipient of 1998 Newell Scholarship as well as Potsdam Transfer Honors Scholarship. While in college she was actively involved in Student Government Association and Muslim Students Association. She has previously worked for Board of Cooperative Educational Services in Upstate NY and has most recently taught at Colonial School District and Norristown Area School District in PA. She is a former Quran teacher at ISGVF and a volunteer mentor for elderly citizens at a local rehabilitation center.
As a mother of four active children, she firmly believes education is the chief weapon to accommodate our dynamic and complex world. As a Muslim raising a family in a challenging society, she values the importance of integrated Islamic schooling in shaping and building the identity of muslim children in our community.
She is looking forward to contribute to the Iqra team this as a Full-time Teacher.